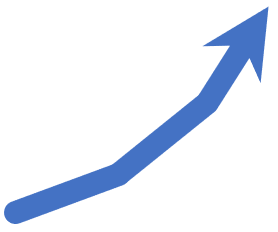 Rushlight Ventures (RLV) is on track to triple its headcount this year with recent strategic hires in the areas of defense technology commercialization, marketing communications, and venture analytics, which will strengthen its position as a leader in the Dayton startup ecosystem. As market demand continues to increase, the company is already making plans to add additional team members in the second and third quarters of this year. This expansion signals RLV's commitment to supporting and fostering local innovation in the Dayton community, making it an exciting development for investors, federal contractors, and entrepreneurs.
"We have a tremendous growth trajectory which warrants this significant expansion," said Patrick Hood, founder of the Rushlight family of companies and CEO of RLV. "We are investing not just in the future of Rushlight Ventures, but in the future of the Miami Valley region."
The expansion comes on the heels of the previously announced RLV-guided sale of CRG proprietary assets to Karman Space and Defense in 2022.