Rushlight Ventures staff possess decades of experience in new technology development and commercialization, aerospace and defense RDT&E, new company formation, financing, licensing, and mergers and acquisitions.
Our team: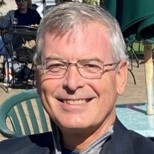 Patrick Hood, Founder, Rushlight family of companies

Patrick Hood is the CEO and founder of the Rushlight family of companies, including Rushlight Ventures. He has over 30 years of experience in defense and aerospace R&D, operations, entrepreneurship, strategy, and management. Hood has founded or co-founded multiple operating start-ups and has been recognized eight times as an awardee of INC 5000 fastest growing private companies. He is a local fixture in the Dayton Business Journal's annual Who's Who in Aerospace and Defense list. Hood holds multiple degrees from the University of California–Davis, including a bachelor's and master's in materials science and engineering, as well as a Ph.D. in materials science.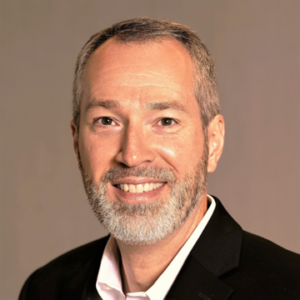 Andrew Cothrel, President, Rushlight Ventures 

Andy Cothrel has over 20 years of experience in the corporate world including executive roles at Abbott Labs and Roche, and 17 years in startups, consulting, and venture, with a focus on commercializing technology-based products across multiple industries. His expertise spans commercial, regulatory, technical, and organizational aspects, making him a valuable asset in driving adoption and growth. Cothrel has worked with clients ranging from commercial giants to startups, delivering results in a wide range of industries, including medical/life sciences, health IT, and defense/dual-use technologies. He holds a Bachelor of Science in Mechanical Engineering from The Ohio State University, a Master of Science in Engineering from the University of Michigan, and has completed post-graduate work at both the Cranfield School of Management and London Business School.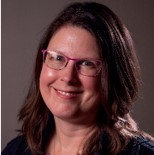 Chrysa Theodore, Vice President, Venture Operations 

Chrysa Theodore has 20+ years of experience in defense and aerospace R&D, technical and operations strategy, implementation, and executive management. She joined CRG, Rushlight Venture's sister company, in 1998 as a researcher and was its first full-time employee. Theodore has successfully led and mentored the growing technical staff while supporting administration and operations through talent strategy, recruiting, proposaling, contracting, and executive leadership. She volunteers to create awareness of career opportunities available to the next-generation STEM workforce and serves on several committees, including at the University of Dayton and Wright State University. Theodore holds a Bachelor of Chemical Engineering from the University of Dayton and has prior experience as a manufacturing engineer at General Motors and Vernay Laboratories.
Joseph Althaus, Prototype Lead

Joseph Althaus brings nearly two decades of technology development and transition experience to the team. His career encompasses pivotal roles such as lead engineer, program manager, and team lead in defense and commercial sectors, managing complex projects and portfolios exceeding $10 million. An adept entrepreneur, Althaus founded Smart Barn in 2012 and openhaus in 2016, and contributed to global brand launches. With 11 patents to his name, spanning various industries, Althaus holds a B.S. in Electrical Engineering with a minor in mathematics and an M.S. in Electrical Engineering, specializing in controls engineering and embedded systems, both from Ohio University. His visionary approach is instrumental in driving the success of new technology and innovations.
Chet Bryant, Business Development Lead (contractor)

Chet Bryant brings over 20 years of strategic and operational leadership experience while developing and executing policy and plans at the highest levels in the Department of Defense and the United States Air Force. His portfolio includes overseeing multimillion-dollar programs at the Joint Staff, the Air Force Materiel Command, and the Air Force Research Laboratory. Bryant's primary focus is connecting government-generated dual-use technology with commercial markets to unlock its full potential. He holds a Bachelor of Science in Civil and Environmental Engineering from the U.S. Air Force Academy and a Master of Science in Public Health from the Uniformed Services University.
Camryn Ellis, Venture Executive  

Camryn Ellis brings expertise in venture analysis and a strong academic background to the team. She holds a bachelor's degree in international business and entrepreneurship from the University of Cincinnati. During her time at UC, Ellis served as a partner for Bearcat Ventures, where she led a team of analysts in due diligence, conducted financial valuations, and played a key role in investment decisions for alumni-founded companies. She also contributed her skills to UC's Venture Capital Investment Competition team, focusing on market research and financial analysis. Ellis's passion for entrepreneurship as a solution to real-world issues, along with her unique blend of academic knowledge and practical experience, equips her to identify and nurture innovative ventures effectively.
Katie Halberg, Director of Corporate Communications and Administration

Katie Halberg is a highly experienced marketing and communications professional with a proven track record of success spanning more than two decades. In her most recent role, Halberg spearheaded the launch and expansion of Wright State University's enterprise social media program, while also serving as a marketing strategist, copywriter, and editor within the university's marketing office. Prior to this, she demonstrated her leadership abilities as director of marketing, student services, and admissions at The Modern College of Design. Throughout her career, Halberg has consistently driven growth and success through her strategic communications and marketing initiatives. Her educational background includes a Bachelor of Science from Towson University and an M.B.A. from Wright State, and she is also a published novelist.
Don McLaughlin, Venture Executive  

Don McLaughlin brings nearly two decades of experience in technology development, IP strategy and licensing, and product commercialization. He most recently served as the president for a small defense company, leading the transition of SBIR technology for enhanced soldier lethality and situational awareness. McLaughlin is passionate about focusing on the end-user for technology development and optimization. He previously served over 18 years in U.S. military and civilian government service, first as an active-duty Air Force officer and later as a special agent for two federal law enforcement agencies. Don received his B.S. from the U.S. Air Force Academy and his J.D. from the Columbus School of Law at the Catholic University of America.
Alex Todd, Venture Analyst

Alex Todd has a record of accomplishment across multiple areas of business. In May 2022, he graduated from The Ohio State University, where he developed transferable skills through internships in investment banking, university technology transfer, and marketing. Todd is passionate about bringing innovative technology to market, which led him to join Ohio State's Technology Commercialization Office as a new venture analyst. With a strong understanding of the industry and exceptional analytical skills, Todd is well-equipped to identify promising investment opportunities and drive the success of new ventures.